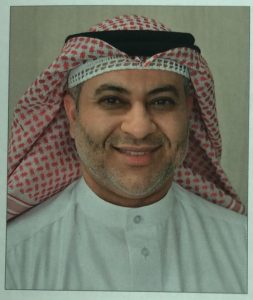 Biography
Bassam AlHamad is an Expert in Quality Assurance and Accreditation in Higher Education. He was the Former Director of the Quality Assurance & Accreditation Center (QAAC) at University of Bahrain. Dr. Alhamad is a member of the National Qualifications Framework (NQF) Advisory Board.
He holds a PhD degree in Process Systems Engineering. He is an affiliate member of INQAAHE, an ABET Program Evaluator, and an ISO Expert in ISO 9001:2008, ISO 10015 and ISO17025.
He worked with ADEK, FIBAA, AACSB, CAEP, NAAB, CIDA, to obtain recognition/accreditation for the concerned programs.
He acts as an advisor to PNQAHE in various roles, including being in the editorial board as an international member. He is also the member of the Quality Assurance and Accreditation Board of the International Union of Universities (IUU). He is also the member of the Education Committee in the Bahrain Chambers of Commerce.
His areas of interest are in quality enhancement in higher education, strategic planning, institution and program review and accreditation, modelling, simulation, control, and optimization in water desalination processes.
He is a Board of Directors (BOD) member for three private schools in Bahrain. He is a registered Certified Trainer and a Certified Life Skills Coach with more than 1000 hours of training experience. He delivered more than 350 training programs covering about 8000 persons. He reviewed more than 20 colleges, covering review of more than 100 programs in more than 15 universities.
He acted as an assessor and evaluator and provided consultancy for more than 20 Government Ministries and Organizations in Bahrain, as part of Excellence Programs, in the areas of Value based management, Change Management, Government Competitiveness, Organizational Governance.
He published as a co-author several publications with well-known International organizations such as IUU, IIEP-UNESCO and INQAAHE.